Creating Projects
What's a Veryfront Project?
To create a web app you need to create a Project. It's published under a specific domain or subdomain and bundles your pages, components, and settings.
To create a project, sign in to Veryfront. After you sign in, you're redirected to the Dashboard where you can manage your existing projects and create new ones.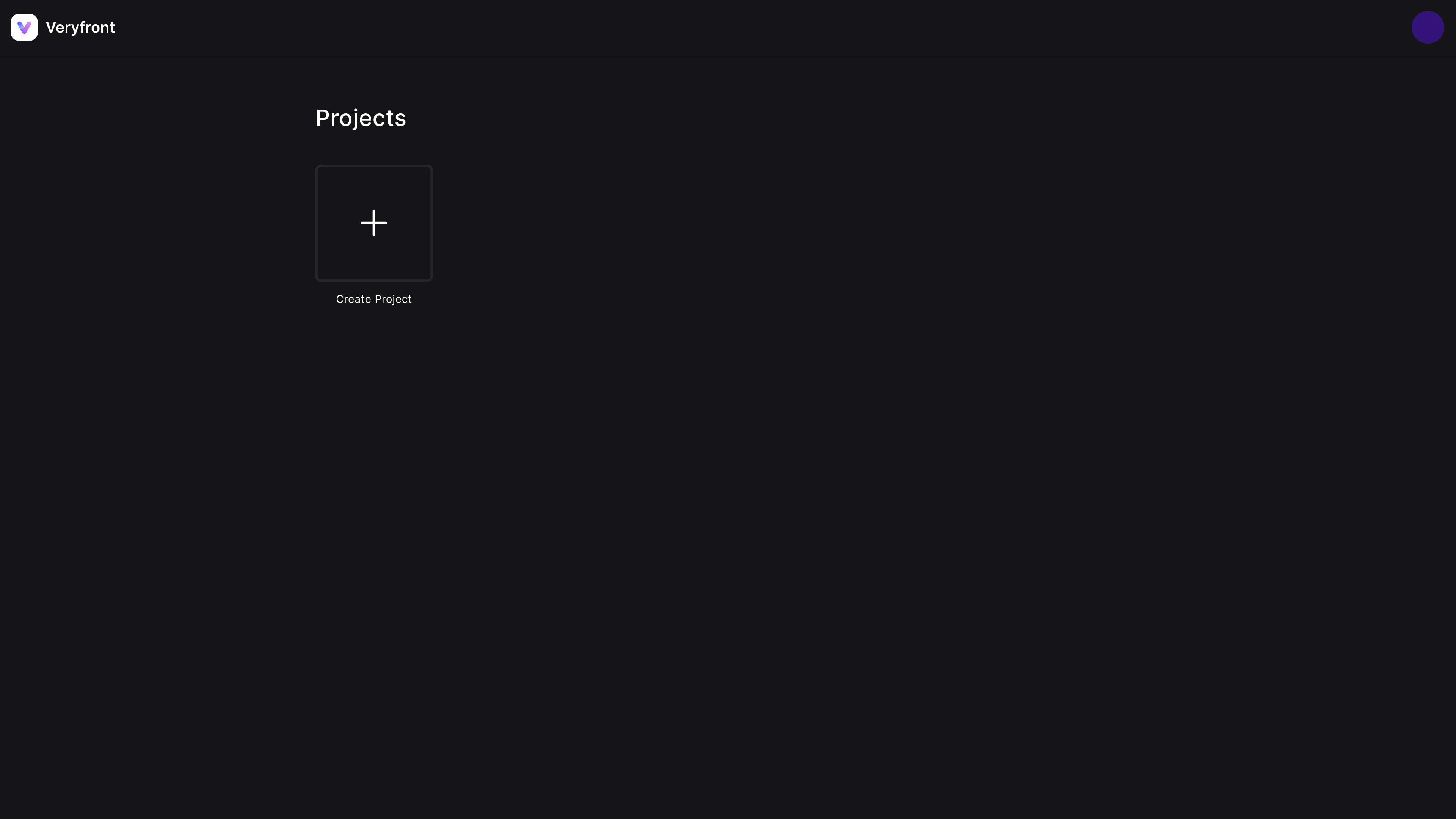 Create a New Project
In the Dashboard, click the "Create Project" button to open the respective form in an overlay. Enter a project name and a slug and confirm by clicking "Create Project".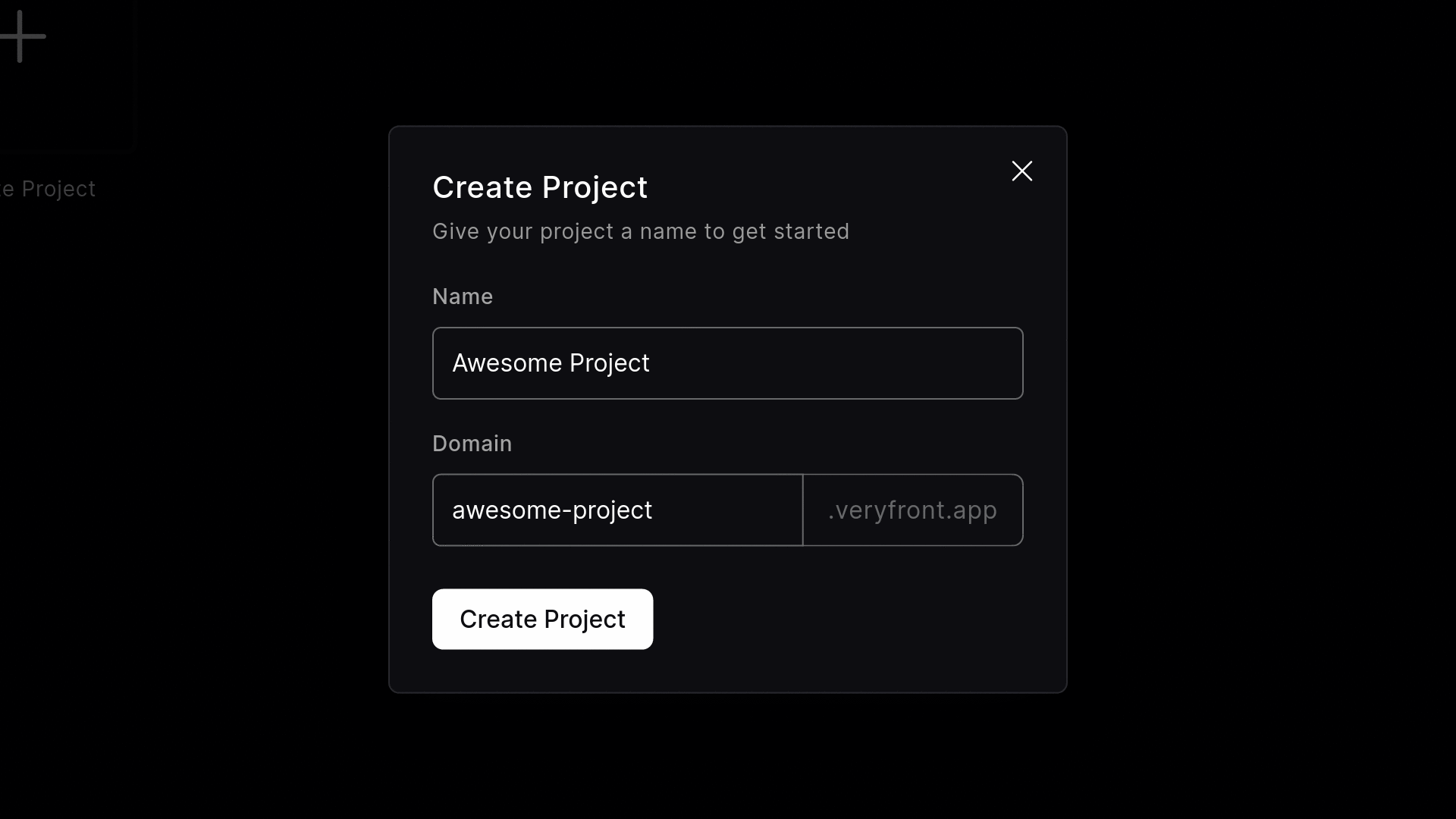 After creating your project, you're redirected to the Builder, the main editing view.
Now you are ready to start building your web application.
Next Steps
We recommend you check out our guides on page creation and MDX: